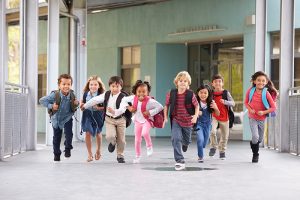 The safety of our children demands top-grade security systems. From monitoring activity on your campus, to communicating in and outside of the classroom, Ameritone will construct a holistic security and communication solution to address all of your school's safety concerns.
To meet the needs of most education facilities, we offer a wide range of security packages that include:
We can also integrate these functions with a campus duress system and mass notification tools for emergencies, as well as wireless communication and text messaging and paging abilities to communicate with staff throughout your campus.
Your staff and students need to feel safe at school, and with a complete security system monitoring every corner of your campus, you can keep the focus on learning.